FEATURES OF GI SERIES
Powerful & compact Smart usability and tough body
Center hole type spindle
The center hole type rotary head allows the rod to be gripped at any position, so long rods can be set regardless of the feed stroke. Moreover, the largest-level high torque improves work efficiency.
useful monitor screen
Important parameters can be monitored such as depth meter, feed speed, incline meter, and column number, which enables operator to perform accurate operation and high quality management.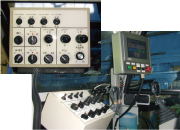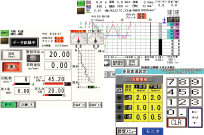 High-precision construction
Since the leader can be tilted back and forth, left and right by each 5 degrees, it is easy to make the vertical and improve the column center accuracy.
Depth can be measured even when using the leader slide.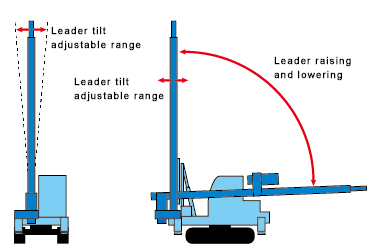 Applicable to steel pipe pile driving.
The steel pipe can be easily set using the hydraulic winch.
The leader slide mechanism allows a space of up to 7,556 mm under the rotary head.
Ecology design.
The rubber crawler shoe prevents road surface from damaging in transfer.

Compact size, smooth movement to narrow places.
The leader can be lowered backwards when moving. By using the 4-points independent outrigger, the crawler can turn on the spot, it is possible to easily change the direction without disturbing the surface soil of the site.
Leader slide
Slide stroke 800 mm to 2,000 mm expands the construction range. In addition, as the sliding force is strong, it can be easily pulled out the rods.