Y-SPEAR: Steel-pipe Pilling Effective Assist & Regulate System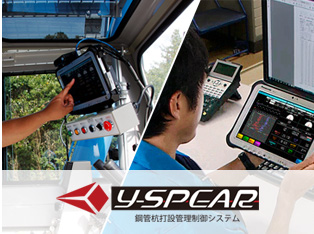 Y-LINK: Automatic Construction Management and Control System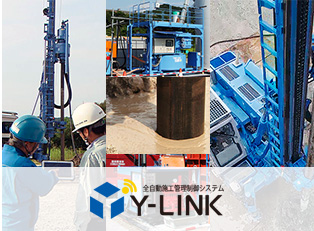 Locating System for HDD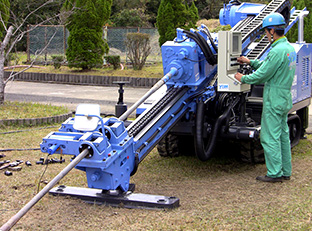 Ultra-Fine Bubble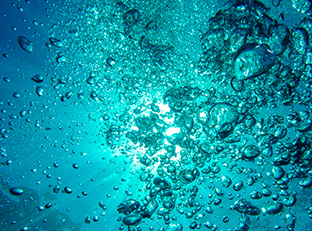 Geothermal Heating System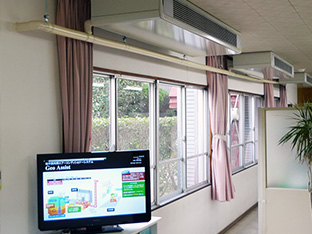 Wastewater Treatment System with Gas-Liquid Mixer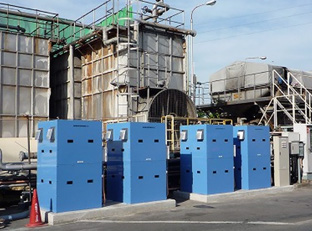 Rapid Drilling Machine Integrated with Vibration and Rotation Method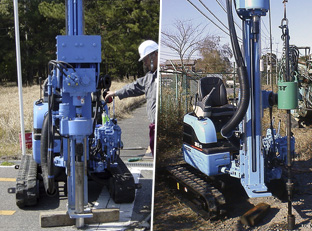 With rotation, thrust, and vibration force, our vibratory drilling machine features lower noise than percussion machine without compromising drilling performance.
The equipment can reduce drilling noise by approx. 15dB – 20dB lower than percussion drilling equipment, while maintaining same drilling speed. Refer to figures below.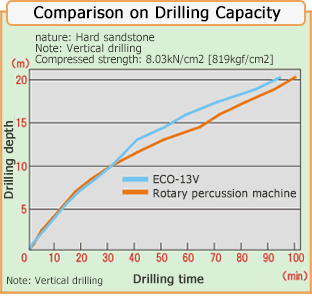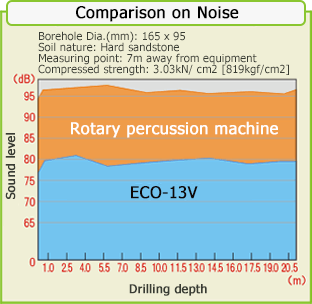 Soil nature: Hard sandstone
Compressed strength: 8.03kN/ cm2 [819kgf/cm2]
Note: Vertical drilling
ECO-13V
Rotary percussion machine
Reference: Kyushu Environmental Evaluation Association
Applicable machine: ECO-13GT, HD-90V-GT, ECO-3V-3, and ECO-1VⅣ
Dynamic Cone Penetration Test: Automatic Rum Sounding Method
After experience of facility liquefaction in Great East Japan Earthquake, demand for liquefaction evaluation has been increased. Conventionally standard penetration test (SPT) has been conducted.
Our automatic rum sounding machine achieved faster preparation, faster operation work, and high mobility without compromising measuring accuracy, compared with conventional SPT device.
Applicable machine: CRS-12-2